Regular price
$18.00 USD
Sale price
$16.00 USD
Unit price
per
Sale
Sold out
Introducing JRK's Dano active AD oil, an advanced anti dandruff (AD) formulation to address drug resistant dandruff pathogens.
Formulated with a combination of powerful anti-dandruff herbal actives such as Phyla nodiflora (Frog fruit), Trigonella foenum-graecum (Fenugreek), Zingiber officinale (Ginger), Hibiscus rosa-sinensis (Hibiscus), Wrightia tinctoria (Indrajava), Cassia alata (Candle bush), Azadirachta indica (Neem) & Allium cepa var. aggregatum (Potato Onion).
Indications
Dandruff, Pityriasis versicolor
View full details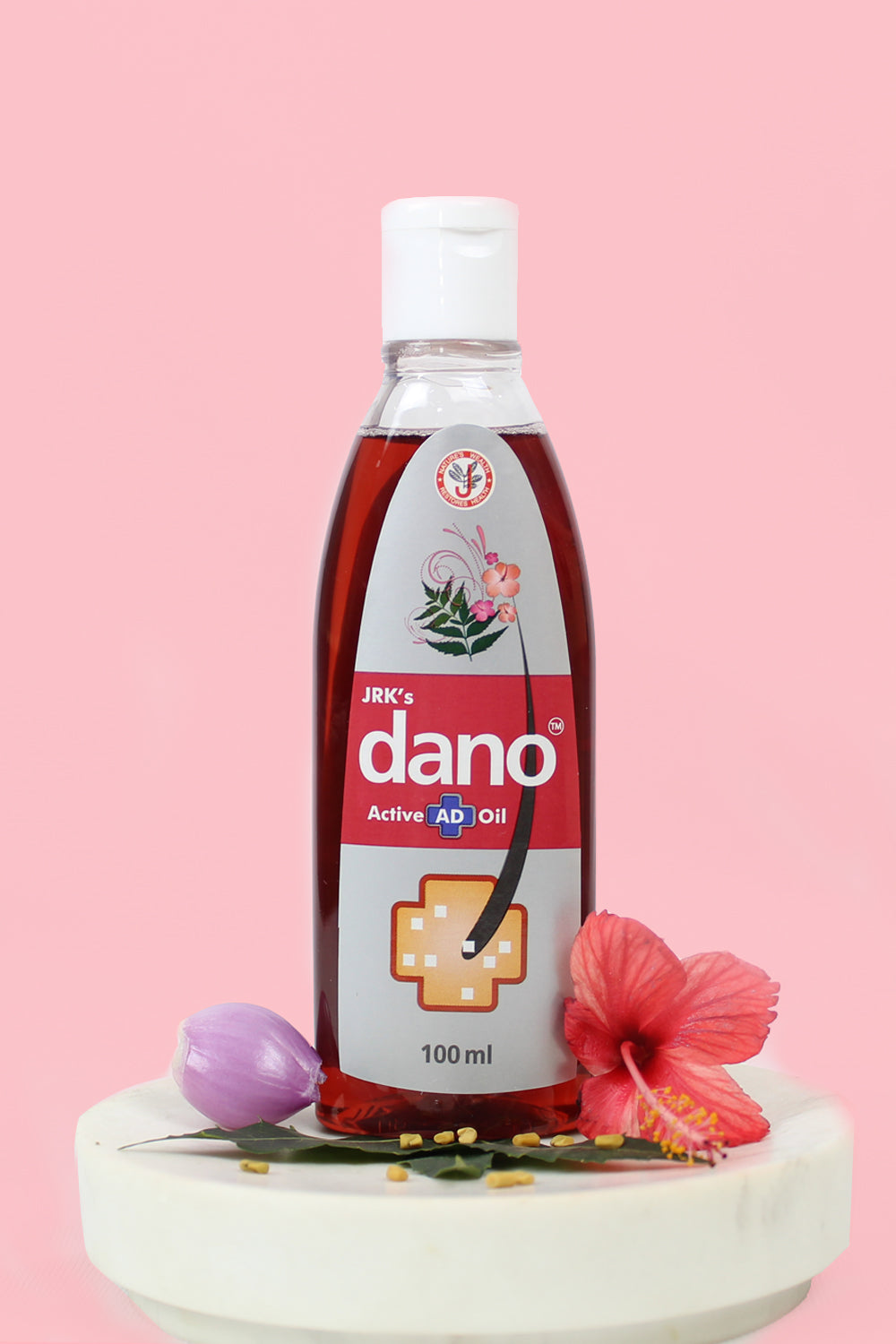 Product Information
Benefits

• Effective against multi drug resistant fungi, Pityrosporum ovale
• Prevents itching, scaling & associated hair loss
• Prevents recurrence
• Clears scalp scales by inhibiting cell multiplication
s
How to use

Use twice a day over scalp and give a gentle massage. It is a non-sticky and non-greasy hair oil. Use JRK's Lumina AD Herbal shampoo thrice a week for better results.


Product Ingredients

EACH 100 ML CONTAINS EXTRACTS OF
Phyla nodiflora : 2.5
Trigonella foenum-graecum : 2.5
Zingiber officinale : 2.5
Hibiscus rosa-sinensis : 2.5
Wrightia tinctoria : 2.5
Cassia alata : 2.5
Azadirachtaindica : 2.5
Allium cepa var. aggregatum : 2.5