Regular price
$18.00 USD
Sale price
$16.00 USD
Unit price
per
Sale
Sold out
JRK's IMMDIS IMMUNITY DROPS , a natural immune booster. Enhances phagocytosis – first line of defence. It helps in general immune boosting and effective for immune deficiency treatment, controls recurrence of auto immune disorders. Proven supportive drug for the management of Psoriasis, Vitiligo, Rheumatoid arthritis, fungal infections etc.
Indications
Immune modulator for recurrent and chronic infective conditions
View full details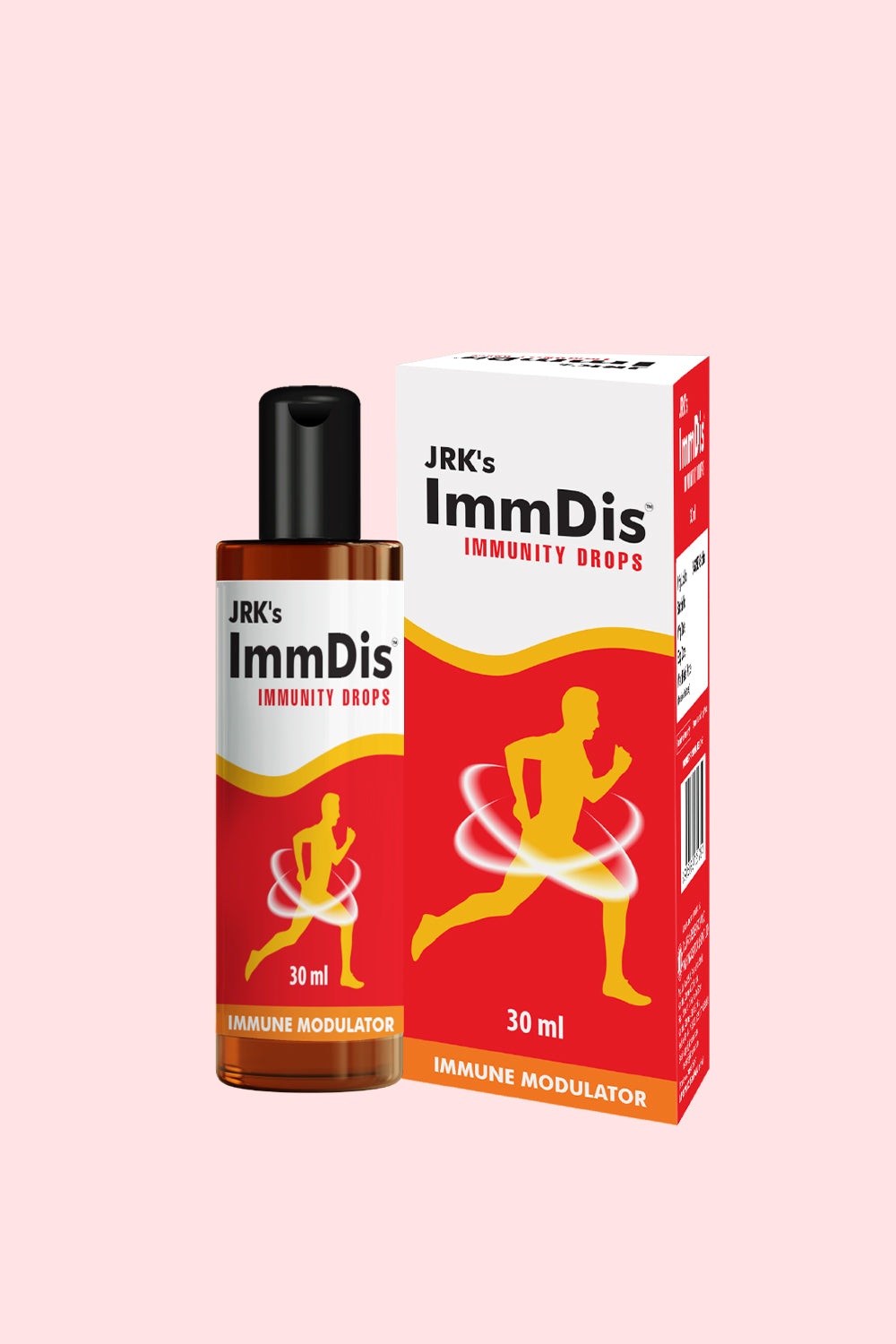 Product Information
Benefits

• Boosts immunity
• Prevents recurrence in psoriasis
• Protects functional melanocytes.
How to use

• Adult: 10 drops twice a day in empty stomach
• Children: Above 10 years: 5 drops twice a day in empty stomach (OR)
As directed by the physician.
Product Ingredients

Each 30 ml contains extracts of
• Indigofera aspalathoides : 125 mg
• Celastrus paniculatus : 25 mg
• Corallocarpus epigaeus : 125 mg
• Cinnamomum camphora : 125 mg
• Solanum trilobatum : 10 mg
• Oil base: Q.S.