Regular price
$12.00 USD
Sale price
$10.00 USD
Unit price
per
Sale
Sold out
Psorolin B ointment contains Boswellic acid and Red ochre which are strong anti-inflammatory agents. Psorolin B can be used in both inflammatory and remission phase of psoriasis. Psorolin B is scientifically proven to get faster relief from inflammatory phase of psoriasis. It decreases the dryness and scaling. It also acts on enzymes such as elastase that worsen the psoriasis.
Indications
All types of Psoriasis
View full details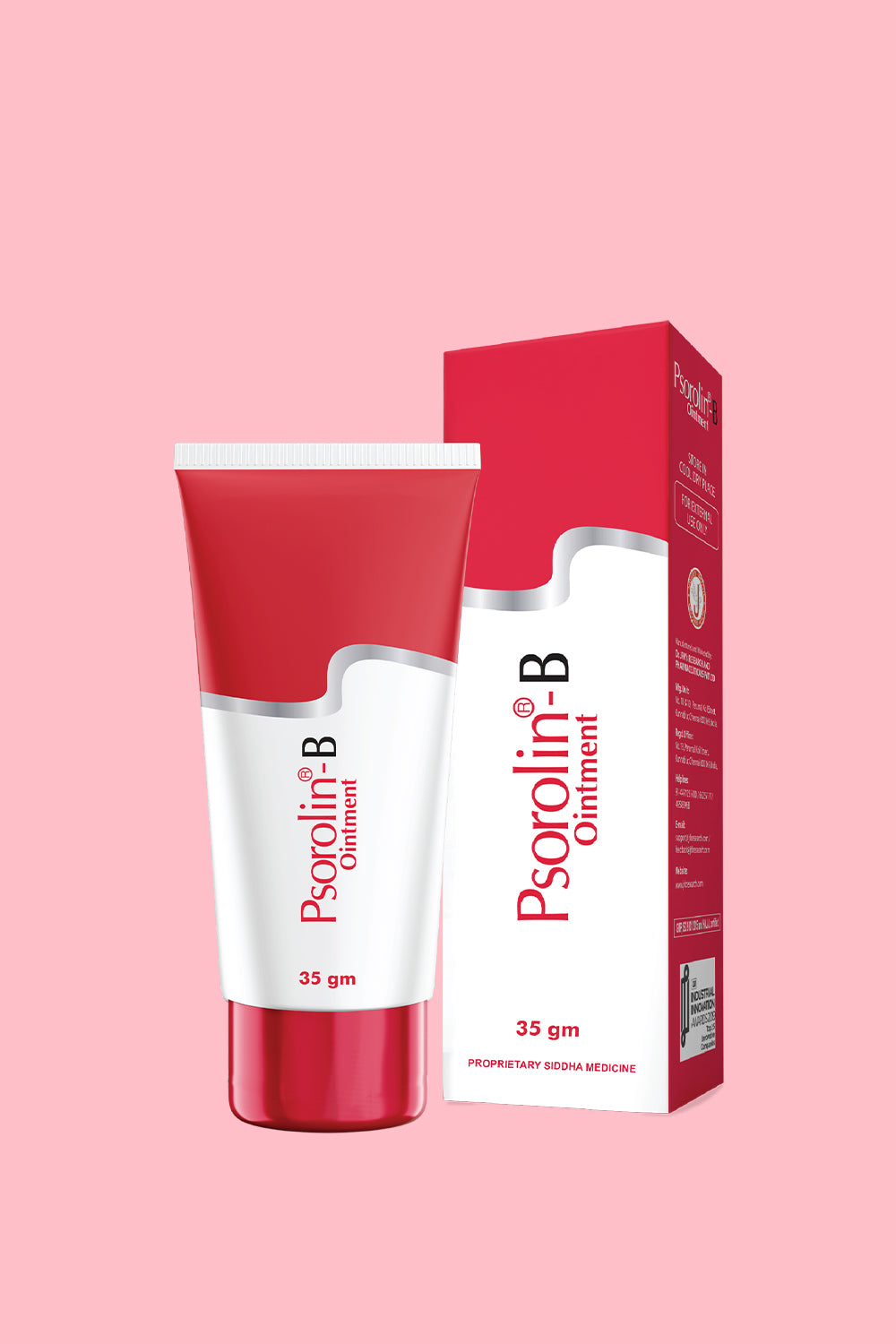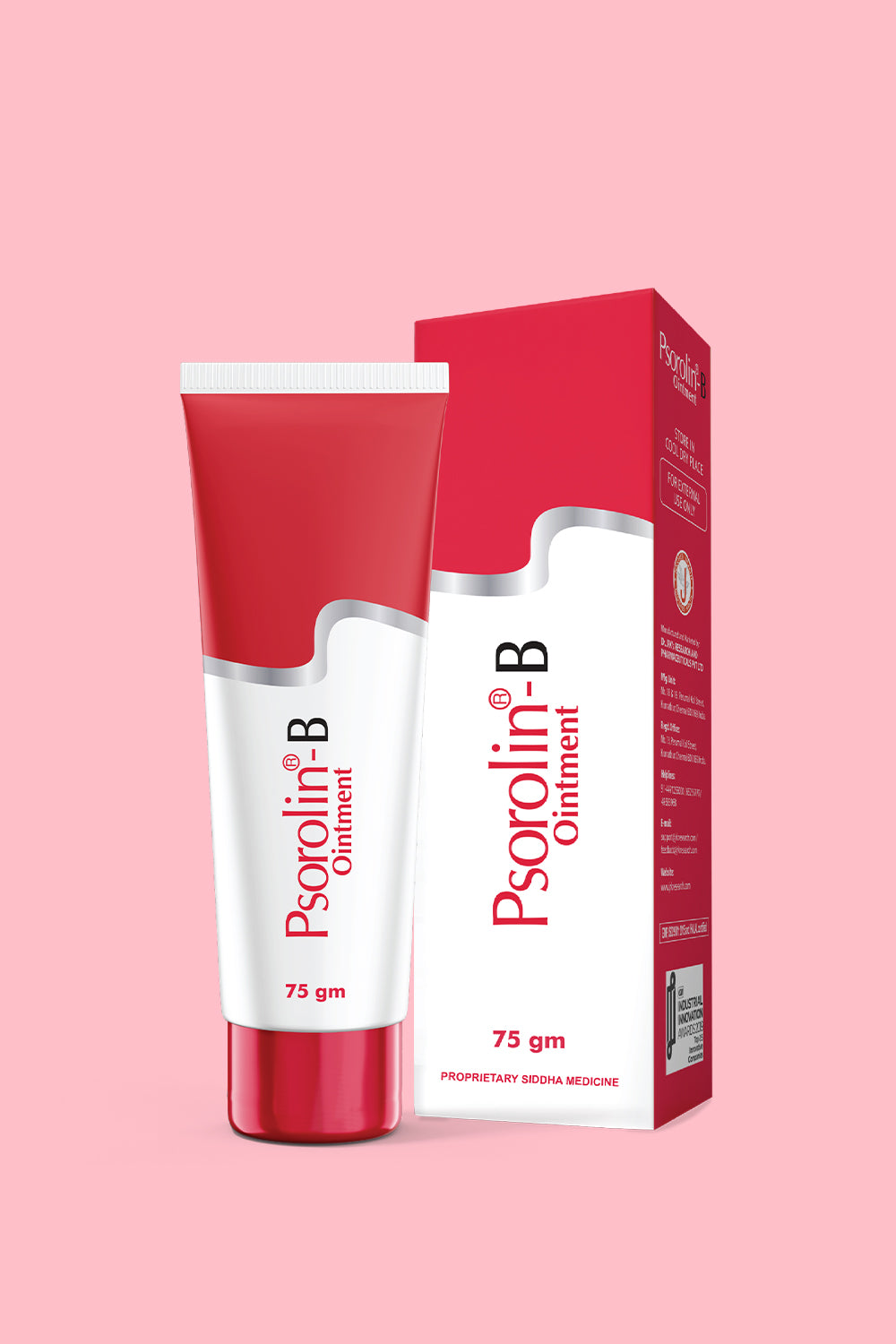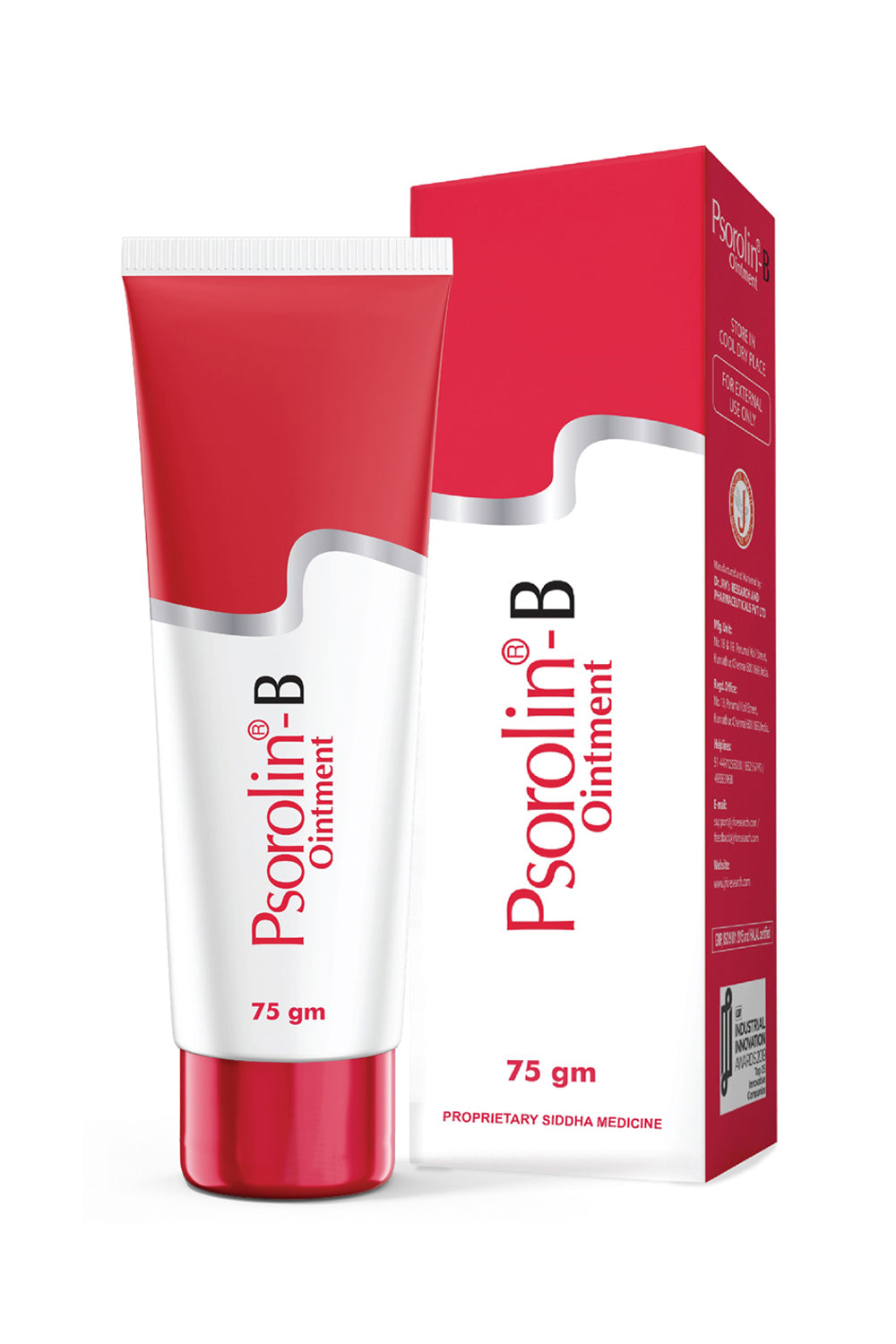 Product Information
Benefits

• Contains Boswellic acid which has steroid like strong anti-inflammatory activity
• Relieves itching, redness and scaling
• Micro exfoliates scales (dry skin)
• Provides intense moisturization
• Reduces release of inflammatory mediators
• Reduces keratinocytes proliferation
How to use

Apply Psorolin B ointment over the affected areas thrice a day. (Or) As directed by the physician.
Product Ingredients

Each 5 gm contains
33.3% oil extract of Wrightia tinctoria: 3.33%
33.3% oil extract of Cynodon dactylon: 3.33%
Boswellia serrata: 1%
Hydnocarpus laurifolia: 0.1%
Red ochre: 0.2%
*Ointment base: Q.S.
*Enriched with Wheat Germ Oil, Vitamin E, Natural source of Vitamin D and Salicylic Acid