Regular price
$9.00 USD
Sale price
$14.00 USD
Unit price
per
Sale
Sold out
Psorolin oil is a clinically proven medicine for psoriasis treatment. This helps in reducing the scaling in Psoriasis conditions. It is a combination of three herbs (Wrightia tinctoria, Indigofera aspalathoides and Indigofera tinctoria) well documented in Siddha literature for the treatment of Psoriasis and is also scientifically established.
Indications
All types of Psoriasis
View full details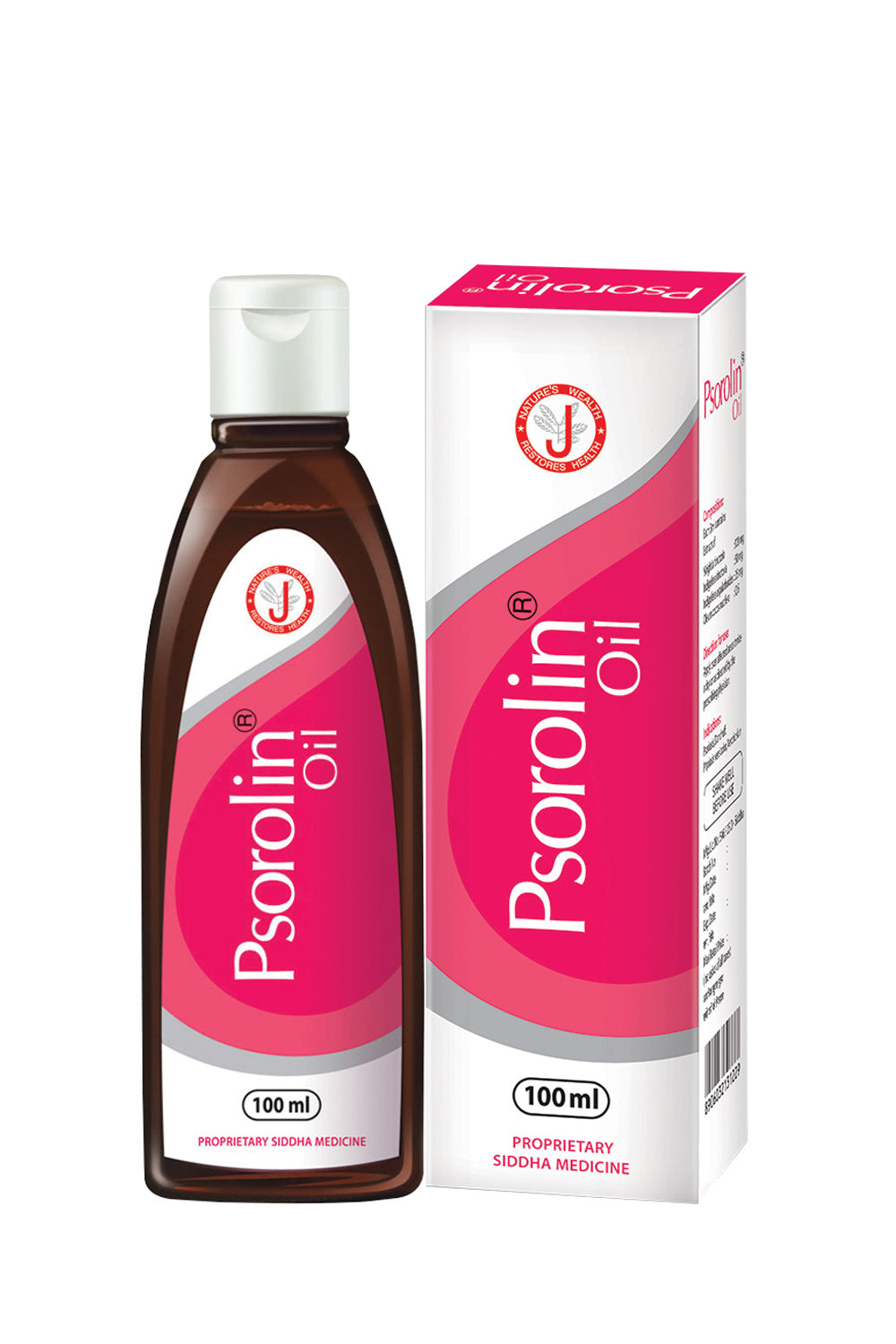 Product Information
Benefits

• Reduces keratinocytes multiplication
• Quick relief from symptoms
• Proven to be safe and non-cytotoxic
• Quick relief from clinical symptoms and early onset of remission
How to use

Apply Psorolin oil post bath on the affected areas, thrice a day (Or)
As directed by the physician.
Product Ingredients

Each 5 ml contains extracts of
• Wrightia tinctoria : 100 mg
• Indigofera tinctoria : 50 mg
• Indigofera aspalathoides : 25 mg
• Oleum cocos nucifera: Q.S.